Samurai X: Trust, Betrayal & Reflection (OAV)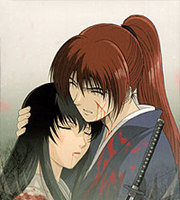 Taken by slavers when he was a child, Himura Kenshin is rescued only when an encounter with bandits kills off everyone but him. He is found by a master of the Divine Justice School of Swordmanship, a school so deadly that to train in it, means death for either the master or student, there can only be one master. Taken by the master, Kenshin is trained in this school, only to leave before finishing so that he may join the Meiji restoration and help prevent further tragedies like his own. Thus is born the Battousai, the greatest strength of the Ishin Patriots, a boy of 15 who kills for the sake of building a new, better world. One night, he comes across a mysterious woman, Tomoe. He must hide with her when the revolution stumbles. They marry for appearances, but soon fall in love. Tomoe has another reason to be with Kenshin, one she regrets but cannot stop. Revenge must be satisfied, and only blood can do that.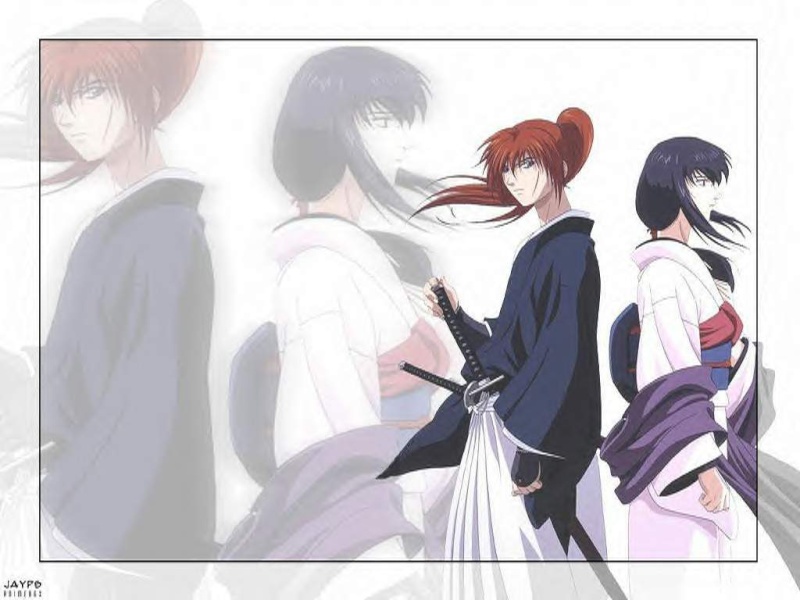 This story was one of the most emotionally gripping anime I have ever watched. This particular OAV is actually a prequel to the Samurai X TV Series. It shows the life of Himura Kenshin before we meet him in the TV Series and what events helped to shape his life. We see him as "The Man Slayer".
This story takes place at the end of the Tokugawa Shogunate and the emergence of the Meji era. The land is still travelled by Samurai.
If you get the chance to see the OAV after these two as well, titled Reflection, it takes place at the end of the story for the character in the OAV and TV Series, I highly recommend it. THough in some ways not as well done as the first 2 OAV, the last part which takes place at the end is indeed still a very good story and emtionally gripping.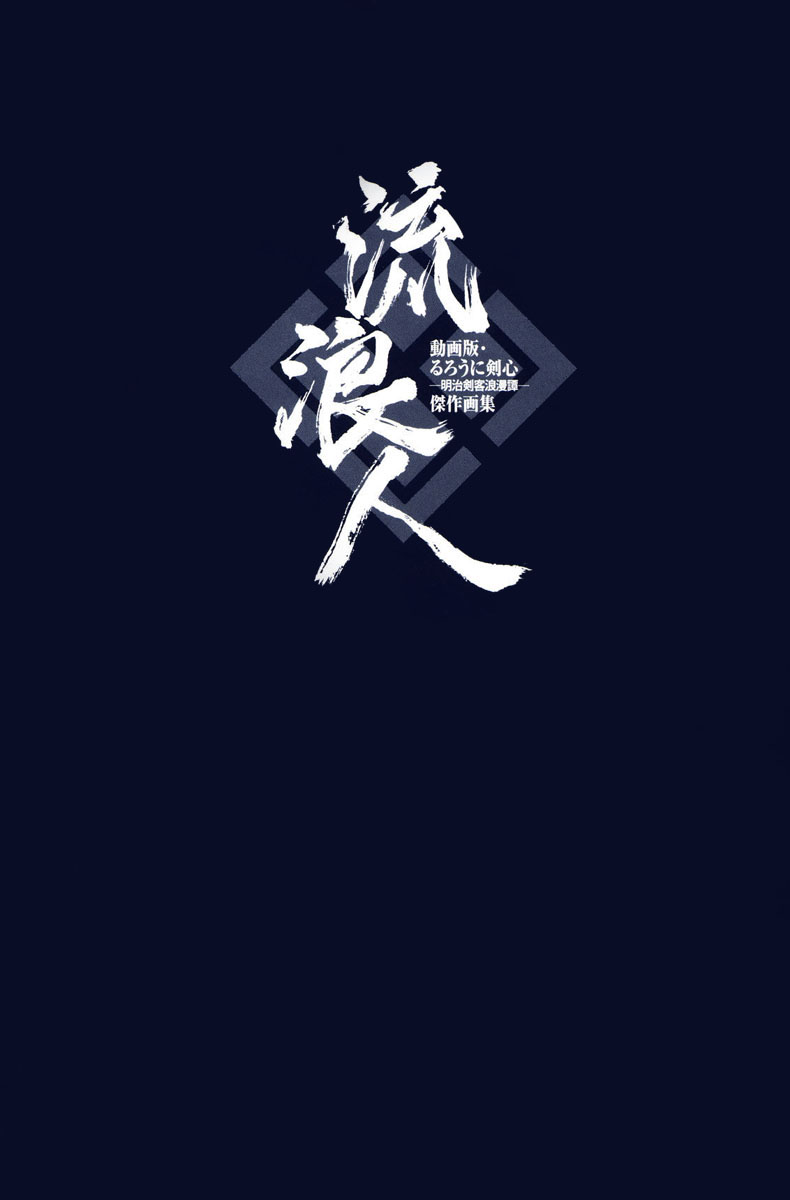 Story: A Gripping story that emotionally takes you to differenet heights. Score: 5
Characters: The characters are well played out and you get a sense of where everyone stands even when it is not specifically stated out for you. The Main character is, while quiet, well flushed out and you can understand where he is coming from. Score: 4
Animation: Quite frankly, Superb. This is one of the best animated features I had seen to date. The fast paced action and sword scenes are very well done and you don't get the feeling that they just cut a chunck out to save time or money. Every scene is smooth and well thought out. Score: 4.5
Audio/Soundtrack: I will admit that I have only seen this version dubbed to date. It was very well done. The actors they chose fit extremely well with the characters they portrayed. The Soundtrack really brought you into the show and did not subtract from it. It added to the emotions of every scene. Score: 4
Score: 4.5 out of 5